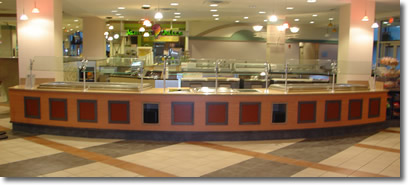 Blessington Corporation specializes in the Fabrication and Installation of Architectural Millwork in New England, including plastic laminate casework, wood casework, lab casework, and reception areas for the commercial, biotech, medical and academic markets. Blessington Corporation services union and non-union projects.
Our capabilities include initial design consultation, CAD drawings and budgeting, project management, field measurements and job site coordination, delivery, installation and post-sale responsibility.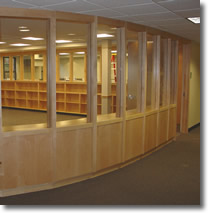 Our 15,000 square foot manufacturing facility in Gardner Massachusetts contains highly advanced technical equipment and spray finish capabilities operated by our experienced and talented cabinet makers. Blessington Corporation will provide its own commercial qualified field carpenters to coordinate and install your project. Blessington Corporation has earned the reputation as having one of the most knowledgeable, talented and experienced installation crews in the commercial market. Our primary goal is customer service and attention to detail which has provided us with the continual growth of repeat customers.